Rolling Hills Country Club …… the great game of golf at a pace and price that you will enjoy.
Rolling Hills is a wonderful small town country club located near the Lake of the Ozarks.  Ask anyone who has played Rolling Hills and you are bound to hear about the fantastic greens.  While we will never pretend to be the most amazing golf course in the country, what we offer is a good golf course, in good condition, at a great price.  Beyond that we have great members and a friendly staff that will welcome everyone, not look at you like "who the heck are you".  One of the most used descriptions of our club is friendly, and we appreciate that.  We believe that is why we were voted number one by Golf Advisor, we appreciate our customers that were a part of that honor. Click Here to see the article.  We also try to be an enjoyable course for all levels of players; five sets of tees allow players to tee it up from 4,013 yards to 6,590 yards.  .
Rolling Hills Country Club is a par 71 that has its origins as a nine hole course in the mid-1950's.  In the late 1980's planning began for a second nine.  The original nine was intermingled with the new nine and the course started play as an 18 hold track in 1991.  The most memorable hole is number 8, a sharp dogleg right that requires a left to right tee shot of about 220 yards to leave you a 140 yards to a devilish green protected by a lake short and right, and out of bounds to the left.  The verdict is usually split, half the people hate this hole and half the people love this hole.  But, everyone remembers the 8th hole.  Some may remember it as the 17th hole, but we reversed nines in 2017 to improve our routing.  More than a couple have joked that we changed nines so that you would have a chance to forget playing the old 17th hole before you finished.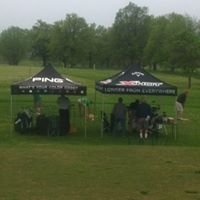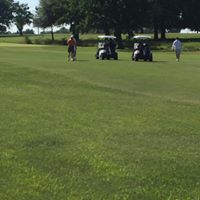 The one aspect of Rolling Hills that the members, staff and management are always proud of is that we are constantly striving to improve.  From the first acre to the 140th acre and everywhere in between, we are always trying to provide the best experience we can.  So, come out and have a great day of golf with some friends and family.